As I'm sure it is apparent, decorating is becoming something of an obsession. It is a difficult thing to do without an outside and with carpets everywhere as most projects leave me in a state of panic over potential paint spills (I painted a spice rack. a Spice Rack. I am old). And you'd think I'd actually finish the kitchen rather than starting a million other things.
I'm also discovering that I'm not as exciting as I expected. Sure the paint stripes were delayed, but that's ok, but I always dreamed of fairy lights and now I can't figure out where I would put them if I got them. I still want them, but now things like plug points and fire hazards and other ideas circulate and block out the fun ones. I also caught myself debating between plants vs zombies figurines and a casserole dish this morning (and decided on Billy Talent tickets of course - maybe not so old). I also get into discussions with salesmen about threat counts in bed linen. Like that's even a thing!
Oh, and so I have all these curtains in my flat and some are ok, and others are old and nasty and others are just plain hideous - upholstery-style was never my thing. And I decided ages ago to remove the curtain rods and replace them with bars so I can have looped curtains which I think are so much prettier than taped ones (those are the ones with the hook thingies). Now that I think of it though, there's nothing wrong with the old rods, and taped curtains would be smoother and better for insulation and there's be less wear-and-tear on the fabric.
When did these things get important? For the record the curtains issue is a critical one, I have high ceilings so standard curtains end about a foot and a half off the floor, it looks like I'm living in a place where the windows wear capri pants.
And I spent a while debating tax returns at work today.
Lets look at stripy curtains to forget about these things: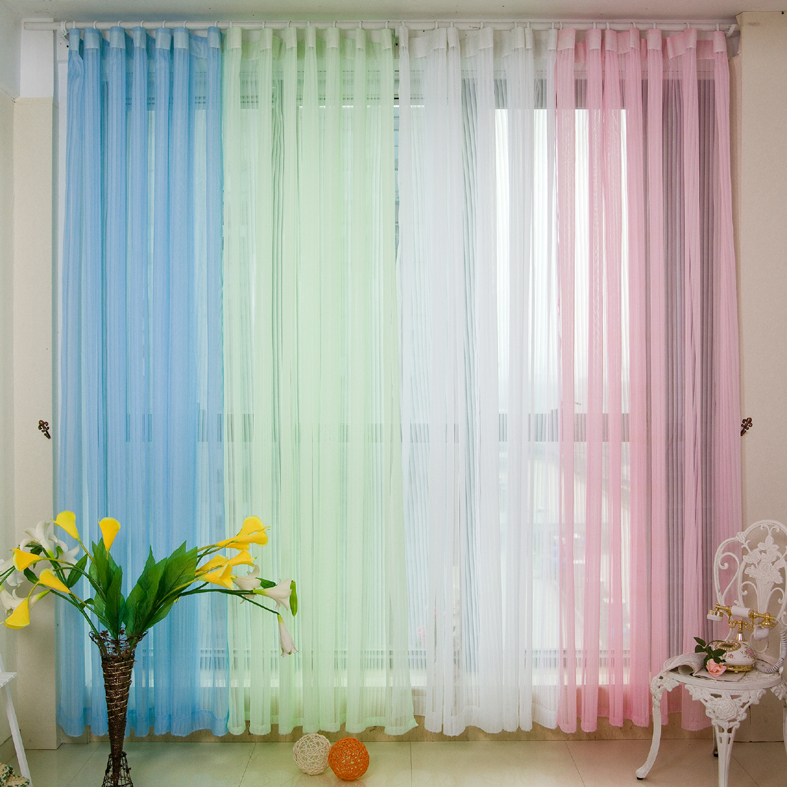 none of the pictures are mine.